義泰 你的城市策展人ITAI, Your Urban Curator
在建築 人 與生活的三維之間Among the three-dimensional space of architecture, humans and lifestyle
義泰觀察 探索 發掘新的視角ITAI observes, explores and develops new perspectives
我們重視的 是生活品質 是精緻工藝What we treasure are quality of life and fine craftsmanship
我們 創造 未來的時代經典what we create are timeless classics for the future
關於義泰
義泰建設是忠泰集團於2021年創立的全新建築品牌。我們選擇以創辦人李忠義董事長名字中的「義」字,象徵不忘初衷的心念。即使建築環境與生活內容的關係一直在蛻變,創造品味人士的精品生活是忠泰集團不變的DNA。
隨著地球暖化問題日益嚴重,保護環境是未來建築開發的責任,當少子化與高齡化成為不可逆的趨勢時,我們對生活的想像與實踐已經開始改變,不追求更多,而是用更好、更貼近自己的需要,與自己相處。疫情突如其來的席捲了整個世界,全面顛覆了我們認為理所當然的日常。這些變因,讓人們更願意探索自己理想生活的可能性。
這是每個不同風格都有擁戴者的時代,而每種不同的聲音都可以啟發他人的靈感。因此,義泰建設用「策展」的概念,來探索土地開發的未來。邀集各界、跨世代菁英,以不設限的方式詮釋當代精神,讓建築成為完整的生活體驗,為不同的品味人士創造歸屬感。
ABOUT US
ITAI Foundation is the new architectural brand of JUT Group. We choose the word "Yi" from the name of our founder, Li Zhong-Yi. The word symbolizes the mind that cherishes the original intention. While architecture's relation between the environment, life, and individuals has constantly been evolving, creating an exquisite lifestyle for the refined has always been the group's DNA.
In recent years, as global warming has aggravated, an eco-friendly environment has become an indispensable responsibility of future construction. The impact of the low birth rate and aging society has changed our scenario and practice of life. There's no need to pursue more, but better and closer to one's own needs. As the pandemic broke out and raged throughout the world, what we took for granted in everyday life has been subverted. All these changes have made people value space more and become more willing to explore the possibility of an ideal life.
We're in an era when every style has its own supporters, and every different voice can inspire others. Therefore, ITAI utilizes the concept of "curation" to explore the prospect of land development. Elites from different professions and generations are invited to interpret contemporary spirits freely. Architecture becomes an integrated life experience, and the sense of belonging is created for refined individuals with different preferences.
隈研吾
建築設計
著名日本建築師,擅長運用天然建材打造自然風格
投資興建: 忠泰集團 義泰建設
建築設計: 隈研吾建築師事務所
建築規劃: 王克誠建築師事務所
公設美學: 築內國際設計
營造團隊: 忠泰營造
結構規劃: 宗誠結構技師事務所
景觀設計: 木荷景觀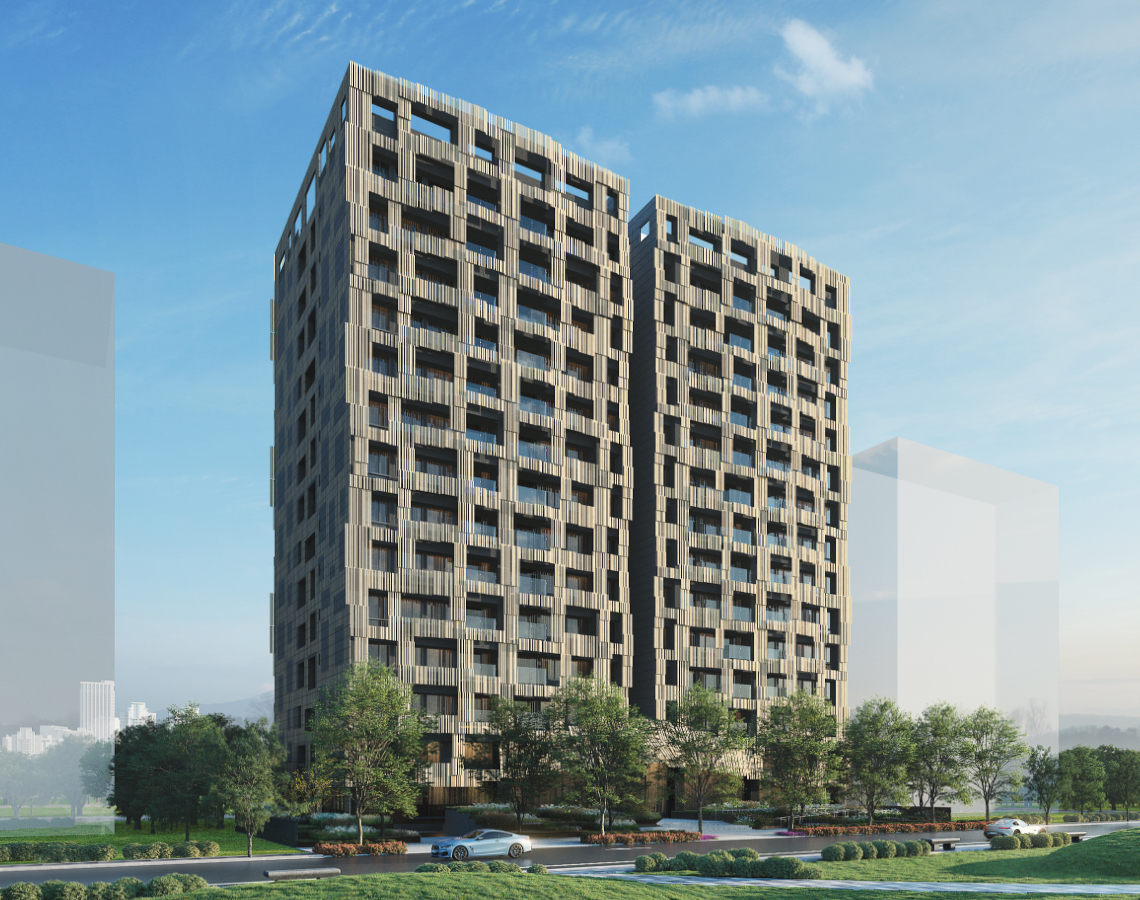 關係企業
PARTNERS
探索土地、開發未來、創造經典 ITAI explores the land, develops the future and creates classics.
週一至週五9:00-18:30

T 02 8772 9818

F 02 8772 7228

台北市大安區市民大道三段178號3樓

(忠泰企業大樓內)